Two-Channel Turnstile Construction Wiring Diagram and System Integration Diagram
2017-02-26 17:36
Details of the problem:
Hello, can you provide your company's two-channel turnstile construction wiring diagram and system integration diagram? Thank you!

Expert answer:
Hello, thank you for purchasing our company's two-channel wing gate, you can refer to the following wiring diagram: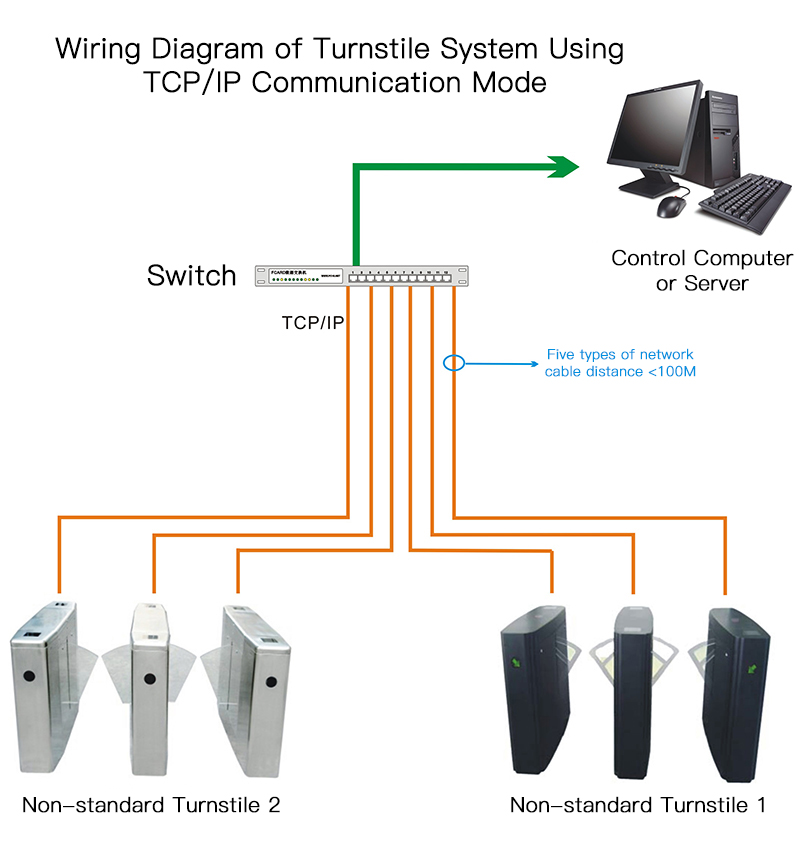 If you still don't understand, you can consult our staff at any time and we will solve it for you as soon as possible.