Can the Lock be Directly Connected to the Access Controller?
2017-02-28 14:56
Details of the problem:
Can your access controller be directly locked? Please provide the wiring diagram of the bolt lock and the spiritual lock directly connected to the FC-198E, thank you.

Expert answer:
Hello, the lock can be directly connected to the access controller, you can refer to the wiring diagram below: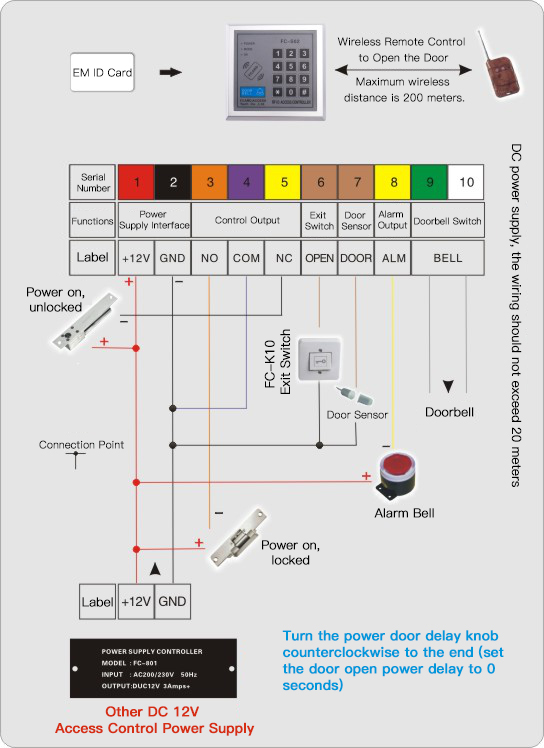 If you still don't understand, you can consult us at any time and we will answer you in time.