The Wiring of FCL-989M Identification Card Electric Door Lock
2017-05-07 12:11
Details of the problem:
Hello, how is the FCL-989M smart electric door lock wired? Can you provide a drawing? Thank you!

Expert answer:
Hello, thank you for purchasing our company's electric door lock, you can refer to the following pictures for reference: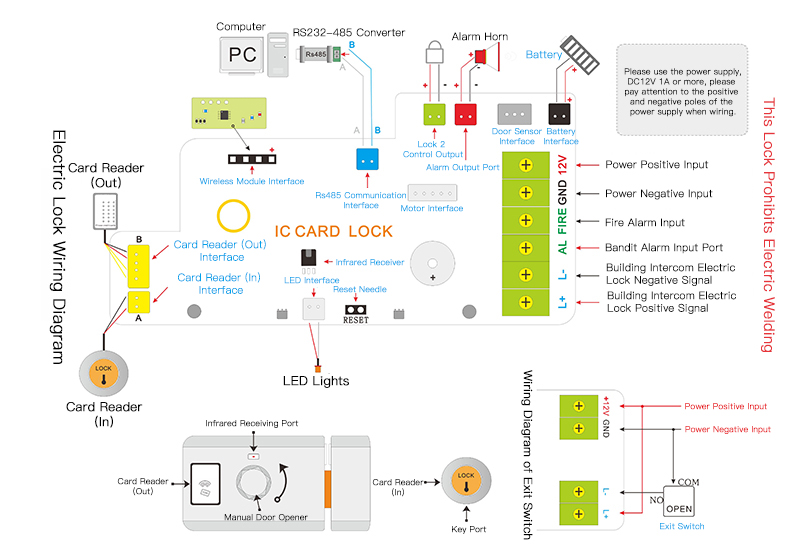 If you encounter something you don't understand during the connection process, you can ask us questions, and we will answer and guide you in time.