Hello, We Have a Project to be Constructed, and The System Circuit Diagram is Missing Now
2017-02-17 09:15
Details of the problem:
Hello, we have a project to monitor the number of people in a mine area, and there is no system wiring diagram. We are now considering using your long-distance card reader to automatically read the personnel information passing through the area, and then count it to the central database to understand the current number of people in each area in real time. Now I want to know how to wire.

Expert answer:
Hello, our company's long-distance card reader is adjustable from 0 to 180 meters, supports reading 1000 cards at a time, supports directional antennas and omnidirectional antennas, and is suitable for parking lot systems, access control systems, home information systems, logistics Identification system, mine access statistics. You can refer to the following pictures: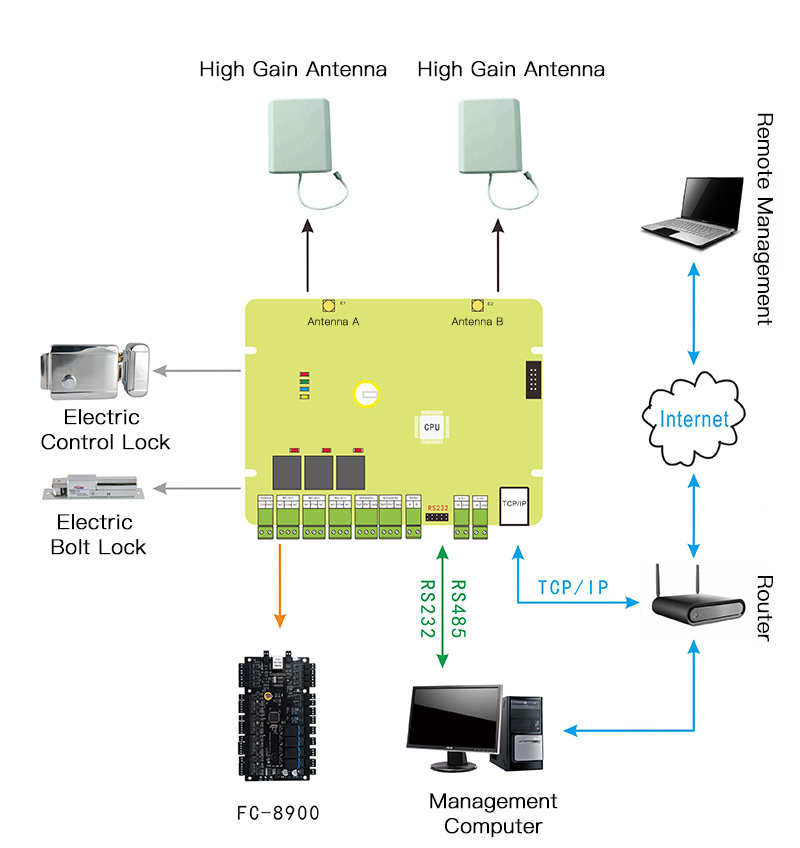 If you still don't understand, you can ask us at any time and we will answer you in time.