How to Regulate the Wiring of the Glass Breaker?
2017-10-27 11:48
Details of the problem:
Hello, we are using your MC-5845T access control board, now I want to know how to standardize the wiring of the glass breaker and how to connect it to the fire control?

Expert answer:
Hello, thank you for using our products, MC-5848T series products do not have a fire-fighting linkage interface, the need for fire-fighting linkage can be achieved by adding an alarm extended board.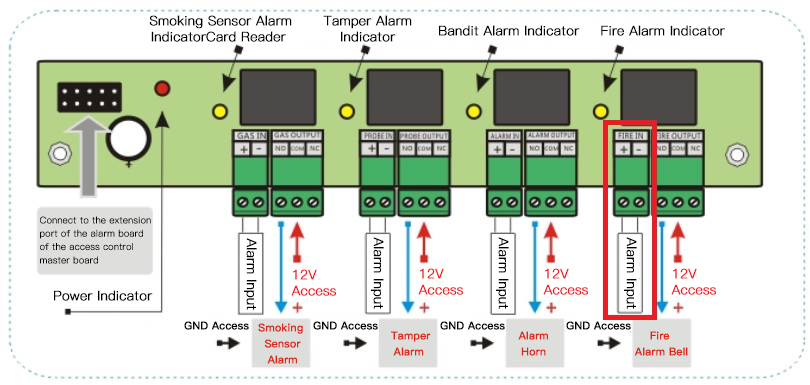 The glass breaker has two lines, NO and COM, which can be directly connected to the +- two sets of ports of the FIRE IN port of the alarm extended board (the general glass breaker is regardless of positive or negative), for the wire used in the glass breaker, we recommend using RVV2* 0.5MM wire, and the wire routing distance is recommended to be controlled within 100 meters.