The Connection Mode of FC-8832A High-End Elevator Board
2017-05-07 11:59
Details of the problem:
Hello, we have purchased your FC-8832A series of high-end elevator access control board, and now I can't see through the manual, how to connect to the floor function. Please provide the connection diagram, thank you

Expert answer:
Hello, thank you for purchasing our company's elevator access control board, you can refer to the following two connection diagrams to connect:
Figure 1. This method only supports FC-8832 series elevator access control board, other models are not supported.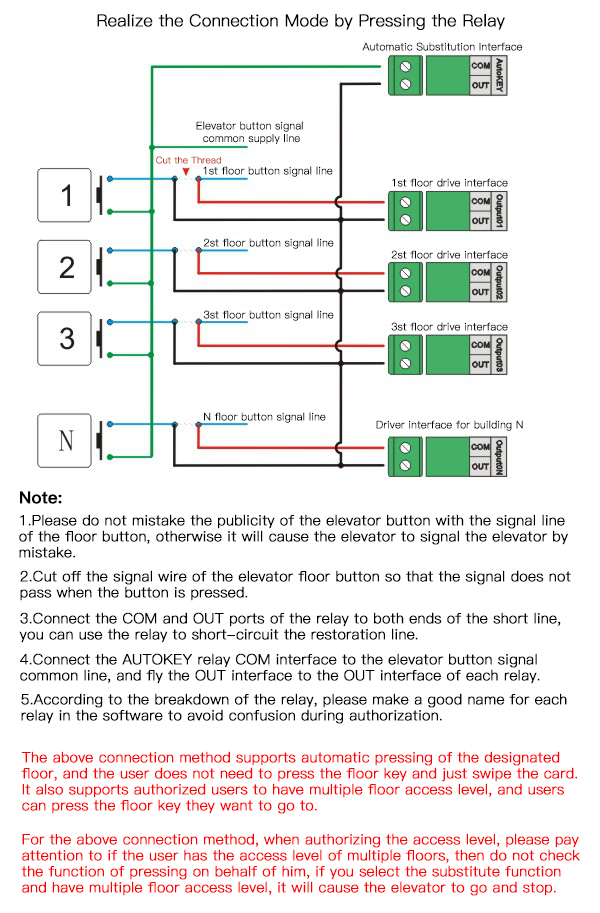 Figure 2. Using two relays on each floor to realize the substituting function, this method is currently widely used.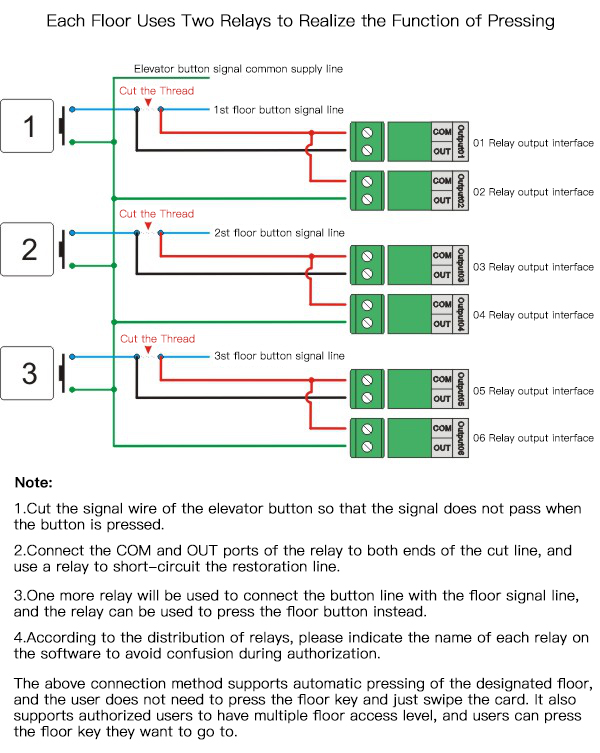 Figure 3. For other connections of the elevator, please refer to the following figure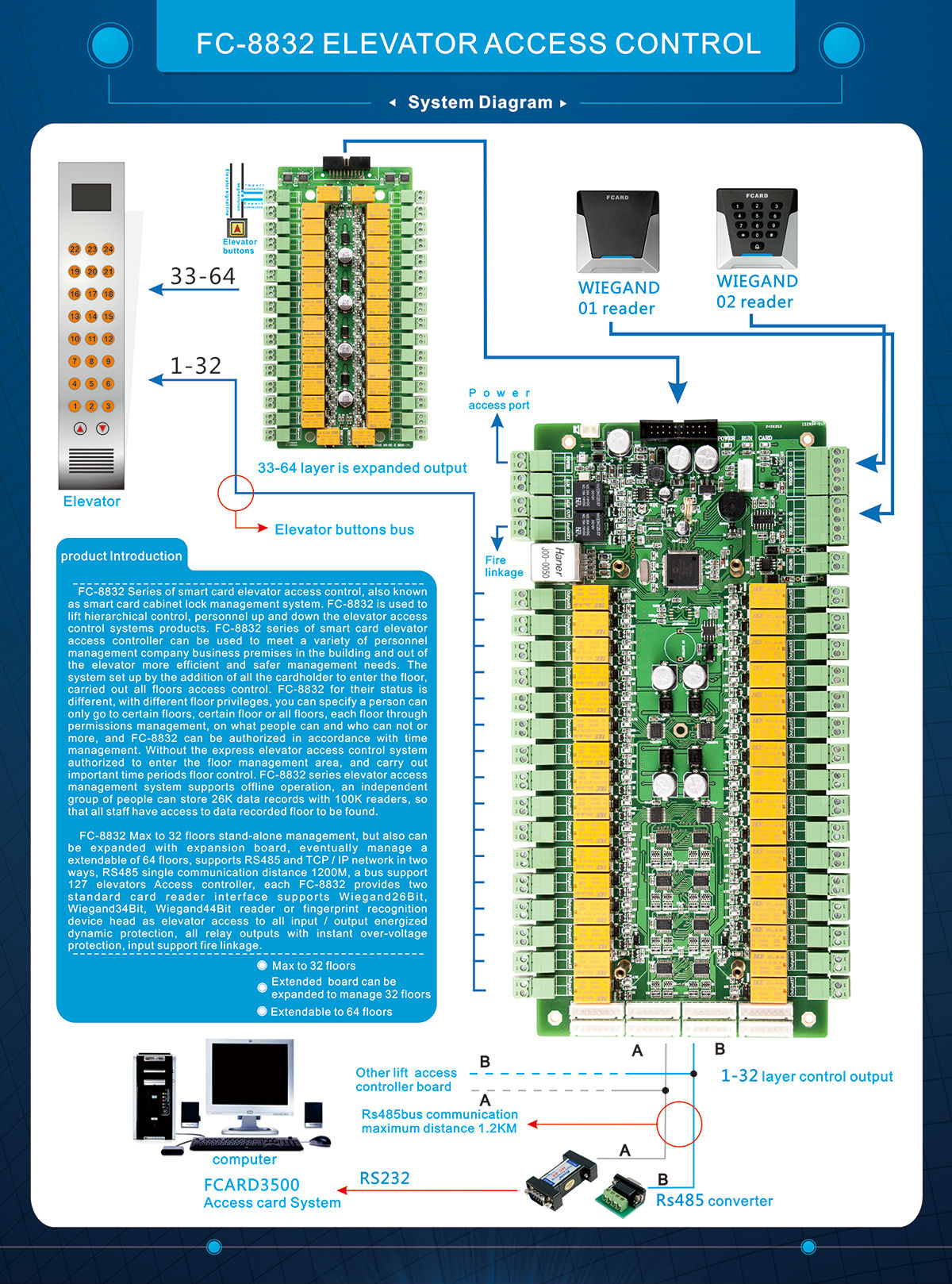 If you still have any questions, you can consult us at any time, and we will answer you in time.