Metal Access Control brings a new era of access control
2018-12-20 16:32
In recent years, metal has gradually become a hot material in the electronics manufacturing industry. Whether it is the Apple mobile phone or other Android mobile phones, the metal concept continues to penetrate our lives and has a superior texture. Nowadays, the appearance of the access control card reader is different. In the middle, Metal Access Control enters our life in the form of "Meiya". It is incomparably competitive to improve the consumption concept and improve the quality. Today, let's take a look at a Metal Access Control in the field of cards to show you the access control. "Metal" products in the new era.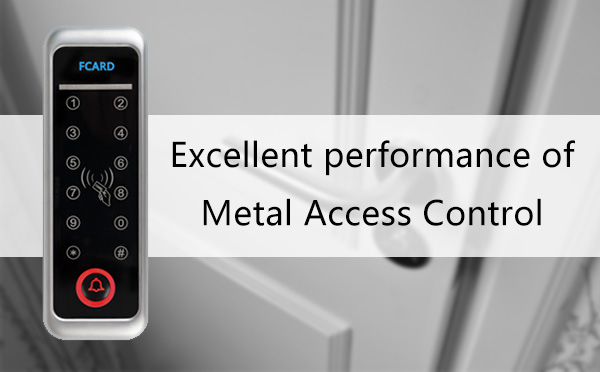 1. Excellent performance of Metal Access Control
Metal Access Control uses an advanced RF receiver circuit to design an embedded microcontroller, combined with an efficient decoding algorithm, to read various IC cards or ID cards, RFID cards, etc. on the market, and is compatible with 64bits Read-Only EM4100. The ID card has a very good compatible read. The misreading rate is less than 0.01%, which really raises the access control card reader technology to a new height and improves the reading performance of Metal Access Control.
2. The beautiful appearance of Metal Access Control
Appearance is an external manifestation of a product. Metal Access Control adopts the appearance of metal material. Through careful polishing, the appearance metal part presents the beauty of "elegance" and "texture". The touch button on the main interface is more obvious, which is more scientific and technological. The succinct pursuit of simplicity is more suitable for high-end office, high-end building indoor access control.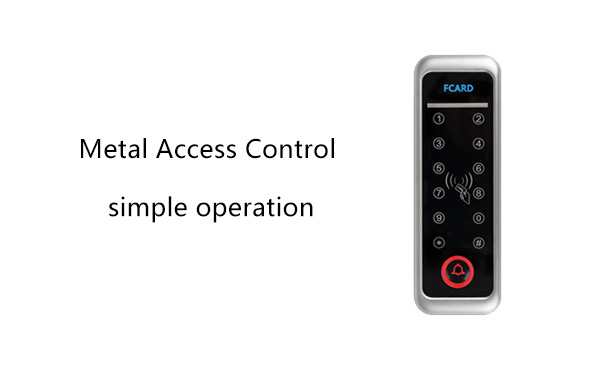 3. Metal Access Control simple operation
Metal Access Control uses the same working mode as traditional access control, and has better operation than traditional access control, and simple operation makes the user more convenient. When the card contacts the Metal Access Control, the red light of the card reader flashes green and then turns into a red light, which has the characteristics of high receiving sensitivity and small operating current.
Nowadays, due to the excellent performance of Metal Access Control, it is widely used in the field of radio frequency identification such as access control, attendance, charging, anti-theft and so on. Its appearance makes it bring a new era of access control, which not only enhances the performance and improves the texture.