Wiring Diagram Of MC-5816A Elevator Board
2017-09-13 16:17
Details of the problem:
Hi, we have bought the MC-5816A Lift Access borad , now we want to achieve the functions that read card directly to the floor without person press. Can you provide me the wiring diagram? Thanks.

Expert answer:
Hi, thanks for your support. The following picture please do a reference: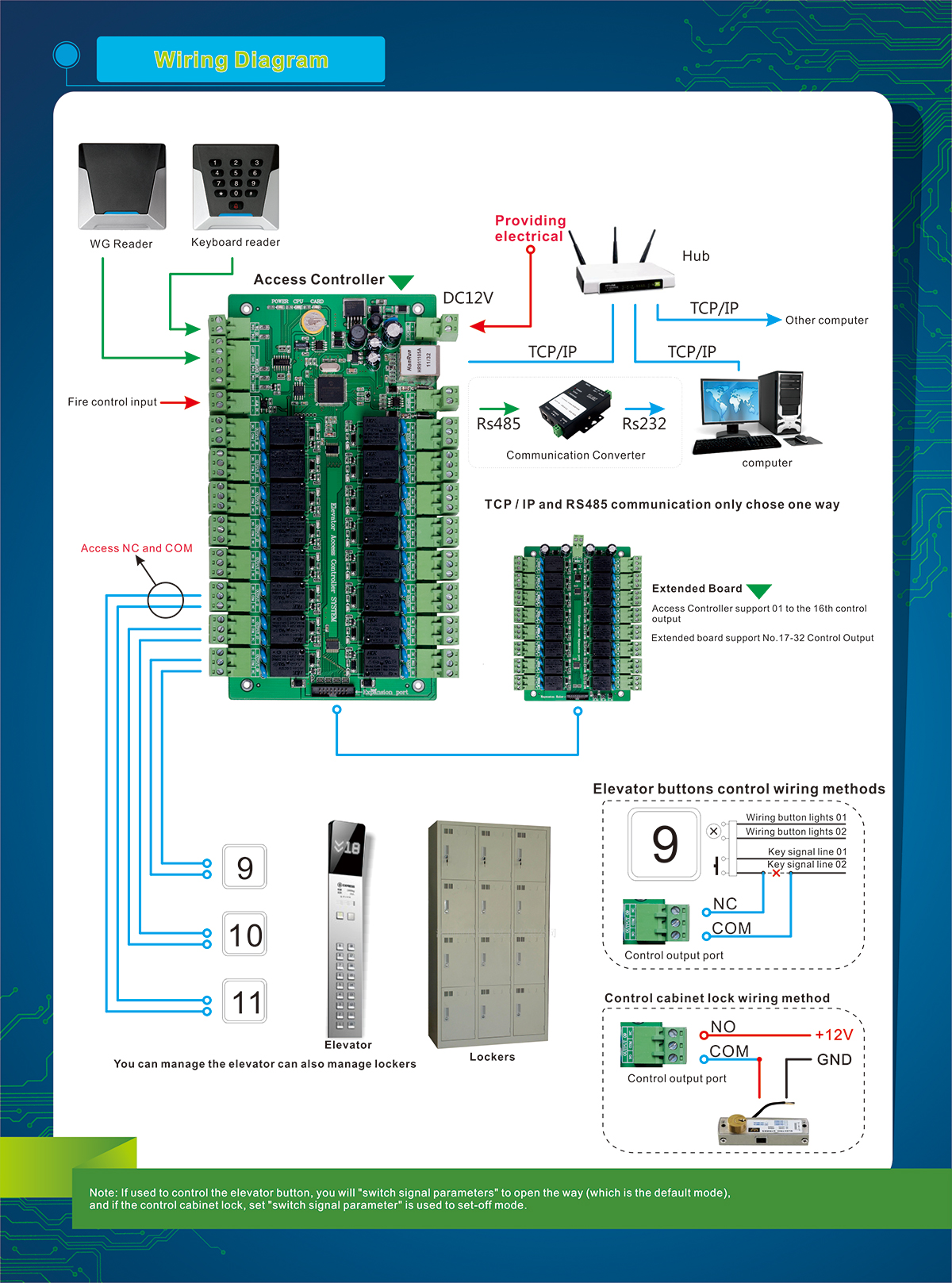 If there is anything you don't understand, you can consult us at any time and we will answer you in time.